7 Games Loved By Fans but Panned by Critics
I think the majority of the players look review scores before buying a game cause it is pretty obvious that you don't want to spend money on something that you won't enjoy. Most of the times critics can provide solid scores that a game deserves BUT sometimes it can get messy. We listed down some games that are loved by fans but panned by critics.
MAD MAX
Metascore – Fans (78) Critics (69) 
A great sandbox with much to do. I bought this because I did not like Metal Gear, simply because I am not a fan of the gameplay. AND I MUST SAY the carnage in this game is over the top. It was beyond fun. 10/10 – 

RyanJones
While it's a jack of all trades and master of none, there is a distinct charm inherent with Avalanche Studios' take on Mad Max and provided you can get it cheaper than its full price listing you could certainly do a lot worse. – 

Playstation Universe
While it mostly relies on a tried and tired Ubisoft-open-world formula, the exhilarating car combat, the gleeful punk-rock absurdity of its world and the characters that populate it, and its almost flawless presentation make it something more than the sum of its well-worn parts. – 

VideoGamer
SPIDER-MAN WEB OF SHADOWS
Metascore – Fans (77) Critics (52)
Like Spider-Man himself, this game was absolutely amazing. The combat was fluid and web swinging was almost perfect (it stuck to the sky most of the time). Venom was awesome and I enjoyed fighting him seeing as he is my favorite Spidey villain. I love switching between the red and black suit whenever I want. If only Green Goblin and Doctor Octopus were in this game. – 

Malevolent
Spider-Man: Web of Shadows it's the best videogame based on Spider-Man.With a gameplay similar to Spider-Man 2,3 and Ultimate Spider-Man,but with a storyline more dark. – 

PeterParker
Pros: fun gameplay, city is huge, web-swinging is fun, good story. Cons: not exactly deep, repetitive combat, running is too sharp, city is boring, bad graphics, weak cutscenes. OVERALL: enjoyable in parts but once you finish the game you have to start a new file. and there should be more things to do in the city. – 

GambitXMO
ALPHA PROTOCOL
Metascore – Fans (75) Critics (64) 
The only bugs I have encountered are mild and easily fixed without restarting. 1: Guns pointing sideways when I come out of cover while reloading. This is purely cosmetic as they still shoot where the reticule is. To Fix: Go back into cover, then get out of cover 2: Some enemies will get stuck in a weird stance while moving. This is also cosmetic as they can still shoot you. To Fix: I just kill them, although I believe melee attacks will reset their animations 3: The romance animations fall into the uncanny valley. No Fix, the animations are just slightly off.  – AllenH
 The abysmal AI, the absolutely disastrous PC controls, boss battles that all but throw out the gameplay style that got you there in the first place, and the complete and total illogic of some of the gameplay systems (like the aforementioned "shields") all serve to derail what should have been as memorable a game as I've played this year. – 

GameShark
VERDUN
Metascore – Fans (74) Critics (56) 
Rampant server issues, poor performance, badly designed UI and a non-existent player base have crippled what should have been a really interesting change of pace for console shooters. Verdun may improve with time, but as it stands, is an absolute mess. – 

Gaming Nexus
Verdun disappoints in almost every area: technically unsatisfying and with frustrating gameplay, it will hardly manage to satisfy any multiplayer shooter lover. – 

MondoXbox
 This is a very fun WW1 game. It's not like battlefield 1 over the top action all the time. It's more trench warfare and slow paced but still very satisfying and immersive. It cost 20€ and there is 4 game modes and a bunch of weapons. The maps are also pretty good. However the controls and overall feel of the game sometimes is s bit awkward but it is a indie game but still worth mentioning. It's a solid 8/10. Very fun and cool for people that are interested in the time setting aswell. – 

Jako6992
MAFIA
Metascore – Fans (76) Critics (65) 
Sadly, beneath the awful looking exterior, the gameplay on Xbox is mixed at best. The poor framerate doesn't help any, the stiff controls are only worsened, and pretty much everything about the PC version is either watered down, ruined, or lost altogether. – 

IGN
We're sorry to heap such bile on a game that we actually like at times, but it's a bit like hearing a bad cover version of a song that you've grown to like that some people still maintain is rubbish. Our advice? Buy the PC version of Mafia. – 

Eurogamer
Mafia, when compared to other Xbox games, is still one hot little package, but compared to itself, it leaves a little to be desired. – Cheat Code Central
STAR WARS: BOUNTY HUNTER
Metascore – Fans (82) Critics (65)

Look, John H, Daniel C and Pizza the Hutt. Are you sure you're playing the same game as me? I can't even live with you giving it a 2, never mind Pepperoni man over here giving it a zero! It rules, no one can beat it for blasting, and probably one of the best games ever. Made up your mind yet, you three? – JonathanF.
The possibilities for some genuine bounty hunting fun are in there, but too many kinks exist for this particular mercenary to make it to the big time. – 

Game Revolution
This game is everything i thought it would be,although the camera angles could be better,but nothing too serious,the graphics are flawless and lucas did it again. good job to everyone who worked on this project. – ByronM.
NIER
Metascore – Fans (8.4) Critics (68)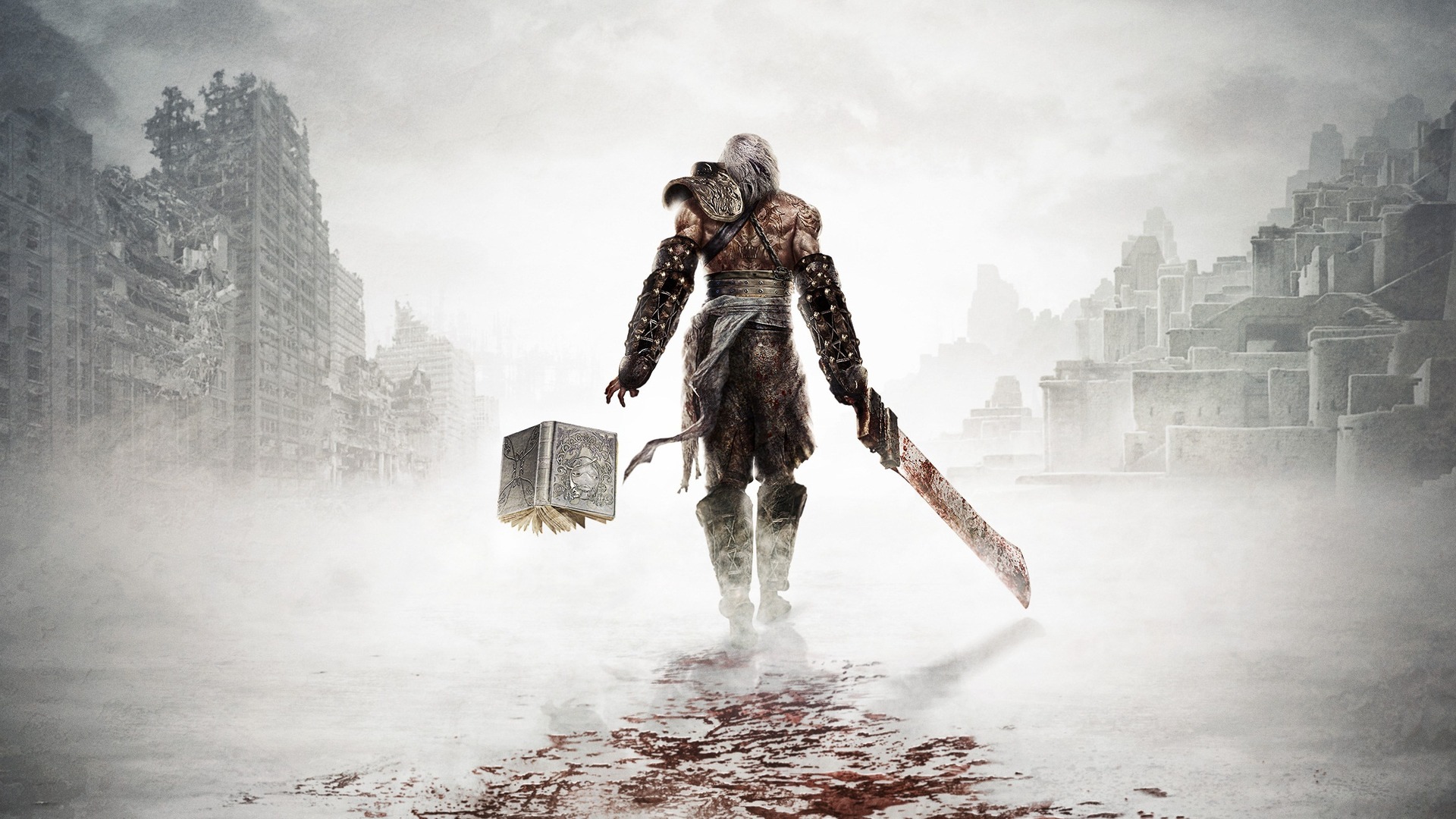 The ideas that Nier was built on are extremely solid — the execution just falls short. – 

IGN
When it comes down to it, Nier is a decent game that has some very cool ideas behind it, but overall falls short of what it could have been. – 

PlayStation LifeStyle
Nier it's amazing in almost everything, the story it's freaking awensome, the character are really good, and the music it's soo good!, people, BUY this game, it's very good!

Final: 10, a pure masterpiece. –

FlareZero
What do you think? Be sure to comment down below.
#7 Games Loved By Fans but Panned by Critics