My 9 Personal Favorite Third Person Shooter Video Games
Fun Fact – I personally enjoy third person shooters more than first person shooter and I think I like the third person view better in every way. Most of the open world games are third person because to give the player more realistic feel and open approach to the world. There are a lot of things need to be done in third person shooters to make it fun and exciting and only some developers have done it perfectly. And Today we are counting down the 9 Best (Personal) Third Person Shooter Video Games.
LOST PLANET: EXTREME CONDITION
It's not going to win any awards for its storyline, but when viewed as a series of standalone missions, it's a blast, and I believe that what it's supposed to be. – 

IC-Games
Capcom of Japan is learning from the West in their game design and learning how to do a PC port the right way. It's clear that this is alien territory for them, and they have missed some opportunities along the way. Still, they have created an enjoyable game and a port that satisfies, even if it isn't as grand as it could have been. – 

GotNext
Shot-for-shot this is the same game console players had in January – a fantastic, hard as hell shooter that'll knock your eyes out of your head. But with no new content at all and a lack of the ultra-cool bonus multiplayer maps, we've got to dock it a bit. – 

GamesRadar+
SPEC OPS: THE LINE
A solid third-person shooter that delivers intense action and a compelling setting, but relies too much on established mechanics, rather than delivering something new. The story however really stands out – a grim and challenging reflection on violence is something you won't find in any typical shooter. Fortunately, it's also missing that dull patriotism you've come to expect from today's military action games. – 

PC Games
A big surprise among military shooters. Spec Ops will present you a dark story that's opposing the well-known clichés of the other military games. It's a pity, however, that the action part doesn't go along with the game's storytelling. – 

Games.cz
The disconnect between the gameplay and the narrative elements of Spec Ops: The Line is numbing, which makes it more difficult to contemplate the murky morality of war in the way the game wants you to. – 

GameSpot
WARHAMMER 40,000: SPACE MARINE
Space Marine combines gameplay elements to nail the feel of being a 7-foot armoured tool of destruction. The game will simply leave you wanting more in both good and few bad ways. – 

The Escapist
By the end of my roughly eight-hour, straight-forward Space Marine adventure, I couldn't help but feel Relic Games missed out on a golden opportunity to take what is a good game – and a strong debut for the Space Marine franchise – and elevate it to great. 

– 

GameSpy
All in all, Space Marine captures the essence of the Warhammer universe: huge, classic factions and their infinite fight for control, the weapons and the power of the high tech future. – 

Computer Games Online RO
RED FACTION: GUERRILLA
Surprisingly, it has a lot of life to it. For a game built largely around the "blow sh.t up" gimmick, you'd expect it to lose steam after a few hours, but Guerrilla stays entertaining through most of the game, only tapering slightly toward the conclusion. – 

Thunderbolt
As I said at the end of the console review, while the game may not do everything right, it's your best bet for free-form demolition and unpretentious entertainment. – 

IGN
We don't know how many houses, blockades and towers we've destroyed while playing the game, but it never got boring. If the game had a much better story, it would have been a huge hit. But it's still a very good game. – 

GameStar
VANQUISH
Platinum didn't create a captivating universe with Vanquish, but it also serves as a showcase of some of their best pure action work. If you haven't had a chance to give it a shot yet, you might as well with the definitive version on PC. – 

Destructoid
Its lack of longevity and ancillary options are an issue, but this still plays like a classic and is one of the best shooters of its generation. – 

Metro GameCentral
Vanquish deserved this second chance to reach a larger audience. The game has aged very well and is still as fun as it used to be. – 

IGN Spain
MAFIA II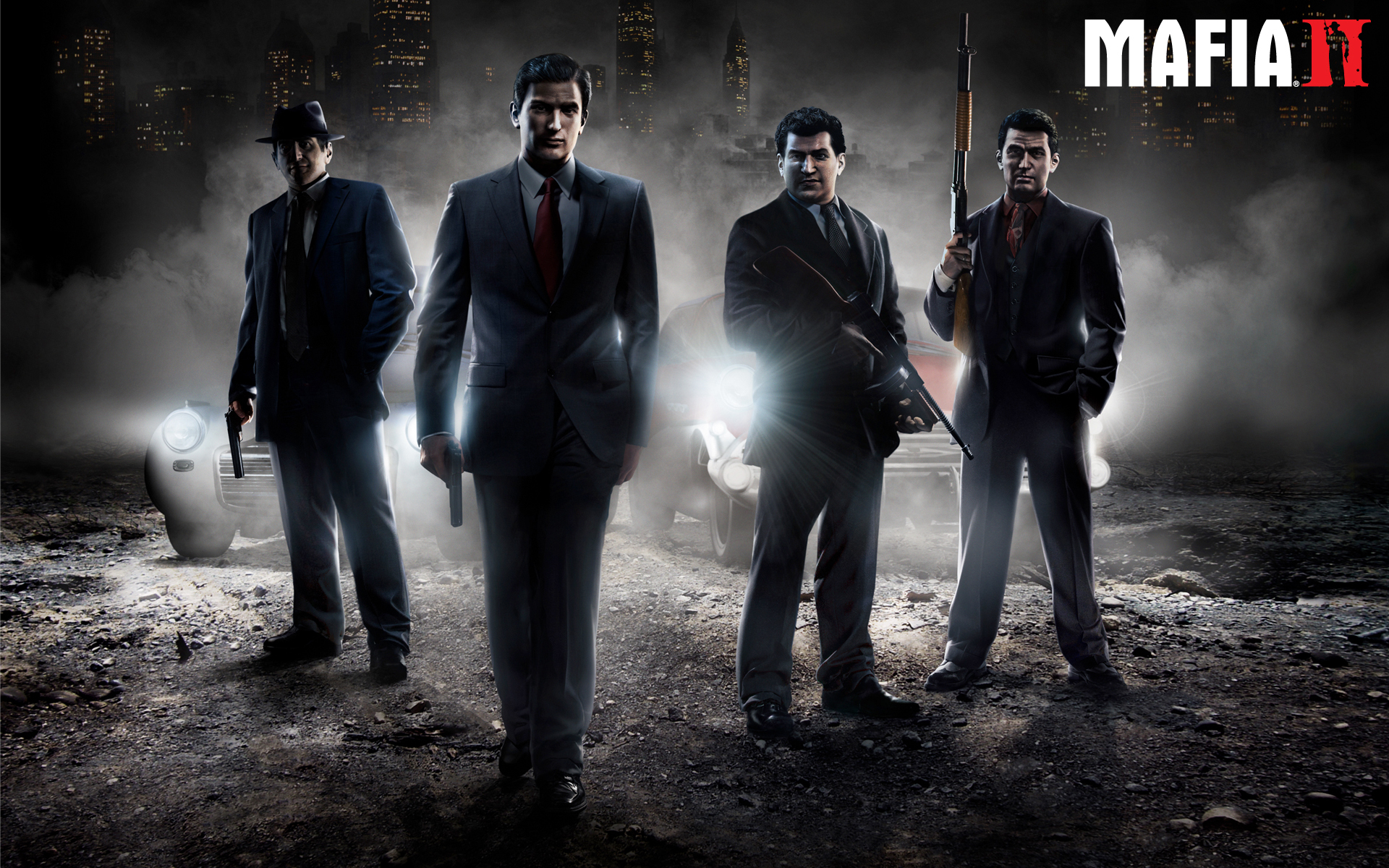 I walked into my experience of Mafia II with no real expectations other than hearing my colleague's praise. What I walked away with after playing through the story was a sense of awe and amazement that I haven't had since Alan Wake. – 

Game Chronicles
Mafia II has a good plot, rude, violent and with a wonderful narrative. But Mafia II is also a good action where the adventure and the free-roaming create the perfect gameplay mix all together with the fast shooting and the realism of the driving sequence. – 

Multiplayer.it
Mafia 2 is a great, story-driven action game which offers great cutscenes and a believable game world. Its characters, graphics, music and sound are outstanding, but it lacks good AI and side missions at the same time. After ten to twelve hours of gameplay, you finish the game with no possibility to deal with the game furthermore – compared to other open-world-titles like GTA IV. Anyhow, Mafia 2 is a great old-school-action game, with few faults. – 

PC Games
DEAD SPACE 2
Many horror games are able to deliver shocks during play, but none does it as well as Dead Space 2. Isaac's inner struggle in the tense setting of "Sprawl" provides an unforgettable atmosphere, making Dead Space 2 one of the most terrifying and unmissable horror games this generation and the benchmark for others to follow.

 – 

RealGamer
Take away the interface tweaks and improved mechanics behind how Isaac moves and feels, and examine the overall structure, you don't have a "good game and then a better game," you have two different games: a creepy sci-fi horror game with some damn good action versus a damn good sci-fi shooter with some creepy parts. – 

1UP
Dead Space 2 is a more than worthy successor to the original, adding plenty of oomph to the series and a solid multiplayer experience to boot. We would have preferred more puzzles and a little less linearity, but that doesn't stop us wanting a third Isaac outing.

 – 

GameWatcher
MAX PAYNE 2: THE FALL OF MAX PAYNE
While the game is a tad short and there isn't a multiplayer option, Max Payne 2 is an excellent choice for mature gamers for its nonstop action, high-production values and incredibly realistic graphics. – 

Cincinnati Enquirer
The action, graphics, and gameplay are all tight and very satisfying. However, the somewhat hazy story and confusing relationships make some parts of the game less than stellar. An extremely short completion time might also turn off some gamers. – 

PC Gameworld
It gives exactly what it promises: an engaging story with stylish, polished visuals wrapped tightly around fluid and virtually bug-free gameplay. – 

Adrenaline Vault
MASS EFFECT 2
Despite some graphical disappointments and the infamous console-driven imprint, the next chapter of this beautiful Bioware saga stands with right among the most enjoyable and immersive adventures ever created for the video game industry. – 

Everyeye.it
Mass Effect 2 is a triumph of an action game, blending satisfying shooter levels with dark themes and hours of heated debate. – 

Thunderbolt
Mass Effect 2 is an epic in every sense, not forgetting anything. It can hold us until the last second, and still allows us to go further. – 

Eurogamer Portugal
 What do you think? Let us know in the comment section down below.
#My 9 Personal Favorite Third Person Shooter Video Games